We have carefully curated and cultivated relationships with various professional service providers, 3rd party tools, and brands to better serve the accounting industry and their clientele. We perform our internal due diligence before choosing to partner which often includes incorporating partner services and platforms into our daily workflows and training. Our partners are amazing and we love that we are able to share and recommend them to you!
ADP – Platinum Partner
At ADP®, we're designing better ways to work through cutting-edge products, premium services and exceptional experiences that enable people to reach their full potential. Named One of the "100 Best Companies" for Working Mothers for the tenth time, we provide HR, Talent, Benefits, Payroll and Compliance informed by data and designed for people.
ADP partners with forward-thinking accounting professionals who value being essential to their clients' success. We offer the most flexible partner models, powered by quick & easy insights from the most complete set of solutions – all backed by dedicated expert support. You'll also receive anytime access to your authorized client data, seamless general ledger integration and complimentary practice tools with our award-winning Accountant Connect platform. Click the button to connect with the CPA MOMS National ADP Representative to learn more about ADP.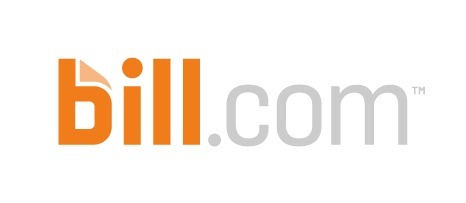 Bill.com – Gold Partner
Bill.com is a leading provider of cloud-based software that simplifies, digitizes, and automates back-office financial processes for small and mid-sized businesses. Our customers come from all industries, ranging from startups to established brands and nonprofits to franchises. We make paper-based manual transaction processing obsolete by transforming how our customers manage their cash inflows and outflows, creating efficiencies and freeing our customers to run their businesses. We have been helping businesses streamline their financial workflow, generate and process invoices, streamline approvals, send and receive payments, sync with their accounting system, and manage their cash. As a result, we are central to accounts payable and accounts receivable operations for businesses.

Cornerstone Insurance – Silver Partner
Cornerstone Insurance & Financial Group is a Risk & Financial Management firm that provides an integrated suite of services to reduce overhead, manage risk, increase the efficiency of benefits and enhance compliance. Our team of specialists will help you to protect and enhance one of the greatest investments you'll make…your business!

Contribution Compass – Community Partner
At Contribution Compass we believe that people should do what they are good at and what they naturally love. Our profiling tool enables you to understand both your area of maximum contribution to a team, company or organisation and how you can leverage the most value for yourself and for your organisation. You achieve this leverage simply – by investing your time in your area of maximum contribution, through what is referred to as your 'natural energy'.

Illumeo – Community Partner
Illumeo is the global online learning partner to leading companies and firms that rely on skills and certification in Finance, Accounting, Tax, HR, Leadership and more.
Let's Discuss What Works Best For You
Do you have questions? Let's connect and discuss how CPA MOMS adds value to your business and brand!