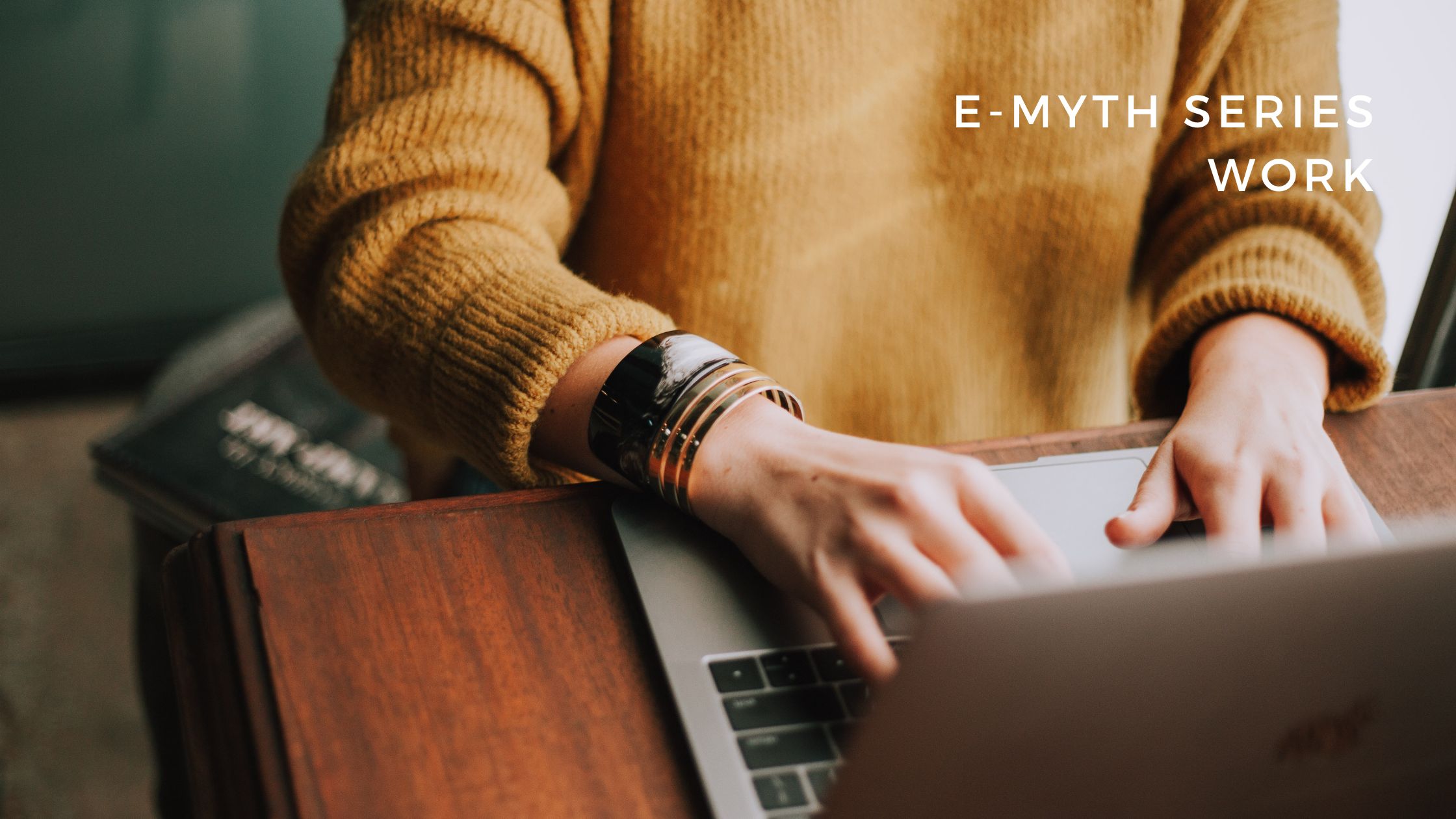 The E-Myth Accountant Series – Work
The eleventh topic in the book "The E-Myth Accountant: Why Most Accounting Practices Don't Work And What To Do About It" by Michael Gerber and M. Darren Root, CPA is all about work.
Michael Gerber shares that in the business world, as the saying goes, the entrepreneur knows something about everything, the technician knows everything about something, and the switchboard operator just knows everything. In an accounting practice, accountants see their natural work as the work of the technician.
The supreme technician. Often to the exclusion of everything else.
More than any other subject, work is the cause of obsessive compulsive behavior by accountants.
Work. You've got to do it every single day.
Work. If you fall behind, you'll pay for it.
Work. There's either too much or not enough.
So many accountants describe work as what they do when they're busy. Some discriminate between the work they could be doing as accountants and the work they should be doing as accountants.
He explains that accountants can do only two kinds of work: strategic work and tactical work. Tactical work is easier to understand, because it's what almost every accountant does almost every minute of every hour of every day. It's called getting the job done. It's called doing business.
Tactical work includes filing, billing, answering the telephone, going to the bank, and seeing clients.  But most accountants don't understand that if they had done more strategic work, they would have less tactical work to do.
Tactical work is all about answers: How to do this. How to do that. Strategic work, in contrast, is all about questions: What practice are we really in? Why are we in that practice? Who specifically is our practice determined to serve? When will I sell this practice? How and where will this practice be doing business when I sell it? And so forth.
He shares that strategic work is the work you do to design your practice, to design your life. Tactical work is the work you do to implement the design created by strategic work. Without strategic work, there is no design. Without strategic work, all that's left is keeping busy.
Co-author M. Darren Root, CPA, shares that one of the most difficult tasks he faces in working with accountants is changing the narrow perception that our talents are limited to technical tasks. An even bigger challenge is trying to instill an understanding that strategy, planning, educating, and leading also fall under the broad work umbrella.
He suggests that if you've implemented the appropriate systems and processes, your well-trained staff can easily and competently handle important client work. This allows you, the firm's leader, to focus on your most important job. You guessed it: Leading!
His advice – remember that just because you've always done things in a certain way doesn't mean you have to continue that tradition. If it's not working, it's not working. Abandon the old and make way for the new.
Create a strategic vision of your firm, taking the time to write down the details of where you see your business going. And with that very clear vision in mind, begin to design the business of your dreams. 
Source – "The E-Myth Accountant"