Get the Accounting and Tax Support You Need!
Without All the Headaches…, So You Can Spend More Time Doing What You Love!
CPA MOMS® is the #1 Accounting Resource for Entrepreneurs Nationwide!
Are you a business owner seeking high quality accounting, bookkeeping, and tax advisory services? Our national franchise system provides a network of carefully selected and screened professional CPAs who are ready to work virtually to provide you with the highest value accounting and tax services in the marketplace today.
I haven't filed my taxes in a few years
I'm surprised by my tax bill
I have no idea where my money goes
I don't get accurate or timely financials
I need a CPA to review my financials
Financial Peace of Mind
Take the Guess Work Out of Finding the Right Professional
Watch this Intro from the Founder of CPA MOMS®:
Free Consultation
Complete the form to book your FREE 30 minute phone consultation with a CPA:
Whether you are just getting started and want your business to be set up properly by an accounting professional, your business is in early stages and cashflow is tight, or you are a fast growing venture that needs financial systems to help grow exponentially, CPA MOMS® professionals is equipped to serve entrepreneurs at all stages.
We have accounting and tax professionals with experience across a wide range of industries including, but not limited to: real estate, eCommerce, service professions, franchising, construction, manufacturing, retail, restaurants, interior design firms, and 501(c)3 organizations. (We don't currently serve government agencies or publicly traded companies).
Our CPAs also have specialized experience serving the following:
Real Estate Investors
Complex strategies need comprehensive accounting and tax experts that understands the industry and can help you avoid pitfalls and prepare for growth.
Franchise Owners
Being able to quickly understand and adapt to fit your franchise model and systems can happen at an individual level or for an entire franchise organization.
Entrepreneurs
Tired of accountants that don't get it? You deserve a CPA who understands entrepreneurs, and charges for the value of services delivered, not the time it took.
Entrepreneurs ♡ CPA MOMS®
Real Estate Investor
Complex strategies need comprehensive accounting and tax experts that understands the industry and can help you avoid pitfalls and prepare for growth.
Winery
Deanna hired CPA MOMS® to take her multi-million dollar enterprise to the next level and got the expert care she needed.
Solopreneur
Though there is some upfront setup for any new relationship, listen to what LuAnne, a solopreneur, had to say about finally taking the first step to being free from the confusion and struggle with her finances on a personal and business level.
You can choose to engage a CPA to perform any of the following types of services:
Full Charge Bookkeeping & Payroll Management
Accounting/Controller & Financial Reporting
QuickBooks Setup & Training (Do It Yourself)
Tax Planning & Preparation
Cashflow Management & CFO
Reviews & Attestations (No Audits at this Time)
Meet Our Featured Franchisees
Most CPA MOMS® professionals are licensed CPAs with an average 18 years of professional accounting experience. You won't see these powerful women in bathrobes at home. They are highly trained professionals who chose to become their own boss. Most of our CPAs left successful corporate careers at prestigious corporations and Big 4 accounting firms such as PricewaterhouseCoopers, KPMG, Deloitte, and Ernst & Young. Our ongoing training, community and support system allows each professional to work within a network of professionals to support them in serving start-ups to multi-million dollar enterprises.
Lori, CPA
Lori is an experienced CPA with 12+ years in the finance and accounting industry and has extensive experience in the construction and property management industries. Recognized as a top performer, Lori is consistently given increased responsibility into positions such as a Controller and Director of Finance for her clients. Lori is a mom of three from Nashville, TN.
Shauna, CPA
Shauna is a CPA with over 25 years experience in the public accounting industry, primarily in the Healthcare, Insurance, Senior Housing, and Non Profit sectors. Shauna has also run her own practice for 7 years where she managed a team of bookkeepers to support her clients. Shauna loves working with entrepreneurs and being a trusted resource for her clients. Shauna is a mom of two from Louisville, KY.
Lauren, CPA
Lauren is a CPA with over 8 years of experience in public accounting. Lauren focuses on helping high net-worth individuals and entrepreneurs with tax planning strategies. She specializes primarily in the medical and real estate investment industries and has helped startups grow to 100 million in value. She loves working with clients locally and globally. Lauren is a mom of three and a fifth-generation Houstonian.
Nicole, CPA
Nicole is a CPA with 8+ years of accounting and finance background with an extensive knowledge in SOP, financial metrics and business compliance in the retail field. Nicole is also a US Marine Veteran that is bilingual in Spanish. Her analytical and self-motivated skills have served her well in providing financial support from field technicians to CEO. Nicole is a mom of two from Bardstown, KY.
Jessica, CPA
Jessica is a CPA with 14+ years of finance and accounting experience. She has worked with a variety of industries such as healthcare, real estate, construction, nonprofit, and government. She believes in building strong relationships with her clients and working hard to find practical solutions for their specific financial needs. She is a mother of two currently living in sunny south Florida.
Laurie, CPA
Laurie is an experienced CPA with 25+ years in auditing, finance and accounting which includes 18 years as a CFO and a broad managerial role. Laurie has her California broker's license, 10+ years of notary experience, and has experience owning and managing her own investment properties. Laurie is a small business owner with a strong entrepreneurial spirit. Laurie is a mom of 2 currently living in Phoenix, AZ.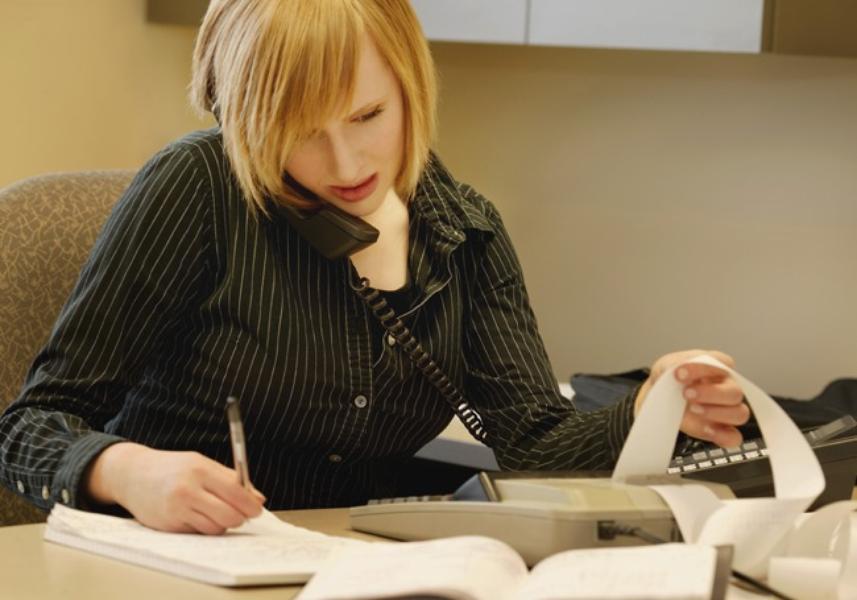 For those that have never gone through the process of replacing their bookkeeper or have never worked with a professional accountant, let us share some of the lessons we learned the hard way. When we started our company, we were an accounting firm that...
read more
Feeling Neglected by Your CPA?
Most traditional CPA firms have hundreds of clients per CPA. CPA MOMS® professionals have an average of 15 clients. Each CPA can give you the customized service, personalized care, and attention you deserve.
Ready for Personalized Care?
Book Your Free Phone Consultation
Our way…designed by an entrepreneur for the entrepreneur… We like to keep things simple. After submitting your interest for a free phone consultation, one of our CPAs will contact you to evaluate your needs, and to provide you with a quote that fits your budget. Our custom, value billing model is designed to eliminate your experience of being nickeled and dimed. You are never forced into a plan or package that includes services you don't need. Our CPAs aren't the cheapest solution in the market, but can stand behind being the greatest value in the market.
Hire a CPA in 3 Simple Steps
We look forward to learning more about you!
STEP 1
After you complete the free consultation form, one of our analysts will assign you to a CPA that best matches your business needs. Your assigned CPA will contact you within 1 to 2 business days to book your consultation.
STEP 2
In your consultation, the CPA will assess the scope of work with your budget to provide a written proposal & quote. If you have existing books, she will likely need to review your books prior to providing you a quote.
STEP 3
You'll review the written proposal & quote with your assigned CPA and make any modifications, if necessary. Upon alignment, formal engagement letter, payment approval, and billing agreement forms will be emailed.
Frequently Asked Questions
Is there any cost for the CPA match?
No. The CPA pays for the match. The Marketplace is free to business owners.
Do any of the CPAs in the network work on-site?
Very rarely. Given the national footprint and extensive effort it takes to find a professional that is within driving distance to your office, we have chosen to only match to virtual CPAs. Also, the reason we attract such high quality talent, is that we offer them flexibility and ability to work from home. If we are able to match you with a local accountant, some CPAs will arrange a face-to-face meeting. Please note: all of the services are delivered virtually, so the overhead savings are passed to you.
Will the CPA I am matched with be an expert in my industry?
We do our very best to match you with a professional with your industry expertise; however, depending on your stage of business, accounting can be universal in many industries. For example, if you are an acupuncturist, you don't need a CPA that has experience with the acupuncture, but rather someone with experience working with professional service providers. All of our Marketplace CPAs can work with any professional service provider. There are a few specialty industries with unique needs like real estate investors, construction, interior design firms, manufacturing, retail, restaurant, 501(c)3, eCommerce and a few others that we will ensure that you are matched with an expert in that industry.
What accounting software will my CPA use?
CPA MOMS® has invested heavily in the research and use of the latest cloud-based technology, and specialize in supporting CPAs in the custom selection, integration and migration of systems for optimum performance and efficiency. The CPAs support any variety of accounting systems such as QuickBooks, Xero or Wave that make the most sense for your business, along with dozens of cloud-based business plug-in modules for ecommerce, billing, time tracking, invoicing, payroll, CRM, marketing, inventory management, property management and more…There are a few software platforms that are not supported because they are not designed for businesses like Mint. Many entrepreneurs use their merchant platform as an accounting system. Due to specific procedures performed to ensure accuracy of your data, the CPAs will always use a professional accounting software which is integrated with your chosen merchant. If you are ready to leverage technology in your business and want more freedom from paper, manual billing, invoicing, banking and save countless hours each year on unnecessary bookkeeping, ask your CPA for recommendations to streamline your business.
Do you have bookkeepers or only licensed CPAs?
Ultimately, the primary focus is to ensure that you have the services you need completed in a timely and accurate manner within your budget. The main concern people have when using a CPA to perform bookkeeping services is the price. In most cases, the prices are comparable to what you would expect to pay a bookkeeper even if a CPA is performing them.
After years of cleaning up the mess of incompetent bookkeepers, we found that it cost more to fix the error of someone who wasn't technically trained than to do it right the first time. We have established a minimum standard of technical ability that requires all of the accountants to be technically trained. All franchise owners are CPAs, but they may have unlicensed professionals on their team. The services are either completed by or reviewed by a CPA depending on the franchise.
How does the matching process work?
When you complete the free consultation form, on the second page, we will ask you a series of questions that will enable us to narrow the possible best matches to a handful of pre-screened CPAs in our network. This is important to ensure that we take into considerations your preference and budget. After that we, use our own proven methods to weigh additional variables such as industry, type of service, size of company, CPA availability and more to narrow the pool to the best match. You will be matched with one solo-practitioner or firm depending on your needs so you don't have to waste time interviewing multiple candidates. Because we have already pre-screened everyone extensively, you can be sure that anyone that you are matched to is highly qualified.
Ready for Personalized Care?
Book Your Free Phone Consultation