Ready to Go to the Next Level?
CPA MOMS® coaches support CPA mompreneurs to create and grow successful practices with confidence
If you're tired of trying to figure it out on your own, then you have come to the right place!
You've worked hard to become a CPA and you want professional success but you also want to live a life in flow. That's where we come in!
CPA MOMS coaches are highly trained in: mindset, time optimization, and stress reduction coaching and have a specialty of working specifically with accounting professionals. We believe that one should not "talk the talk" unless they can "walk the walk". Our coach has a unique combination of mentor and coach, and was hand-picked because of her success in living the principles she teaches. If you have ever wanted a mentor who has already succeeded in the areas you want help achieving, you'll appreciate the authenticity of someone who has "been there, and done that" and can mentor you from personal experience.
MINDSET COACHING
Uses a systemized approach to rewire your mindset so that you may discover who you truly are, become confident, and help you become aligned with the best version of your authentic self.
Time Optimization coaching
Identify actions you're taking that create short and long term time management issues. Build routines that support a balanced life where work, family, and leisure are all more meaningful and fully experienced.
Stress Reduction
You may be carrying bricks with you everywhere you go that make you more stressed and overwhelmed than you need to be. Learn how to identify what things are causing stress and how you can put down those bricks.
"Working with Dawn was like having a sherpa to guide me up a mountain. She helped me to get clear about what I wanted and then how to have it. I fully gave myself permission to want more."
– Allison, VP Finance, NY
Dawn has been a CPA in public accounting for over 30 years as well as a mom for over 27 years. Accountants hire Dawn because they are looking for a Mindset Coach to help them eliminate stress trying to juggle it all. Dawn's methods of time and stress management allow working professional moms to finally have a career and a family, while confidently build an accounting career they love.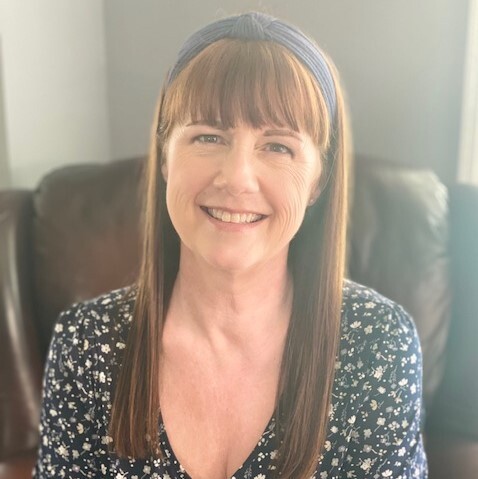 SHAUNA, CPA MOMS FRANCHISEE
I can't say enough about how much individual coaching with Dawn has helped me with implementing time management techniques that I was skeptical about before but were huge in transforming my days. This has really helped my anxiety about how I was going to get everything done to actually getting things done and not feeling overwhelmed by the things I still needed to do. I feel in control of my schedule and confident in setting boundaries with last minute client demands because I have a schedule planned out. For me going through the Balanced Accountant Program helped set the foundation but I really needed the one on one coaching with Dawn for the accountability and her insight to implement it
APRIL CRANDALL
After taking the Balanced Accountant course, I am aware of my thoughts and the feelings they provoke. The power they have over every action I do or do not take, is amazing. I am looking forward to tax season for the first time in years and actually feel I have control over my day. I recommend this program for any one that feels overwhelmed on a daily basis by the tasks they face and is struggling to find peace.
LUCILLE
The Balanced Accountant Program was definitely a positive and rewarding experience. The program helped me to understand why my brain functions in certain ways which leads to why some tasks are being completed and why some tasks are not. I learned the difference between a real factual circumstance vs. a thought that my brain created. In addition, I now realize that I am in control of my thoughts and my time. The program has helped me learn to focus which has helped me to organize my day which has led to better structure in my business and personal life.
PRISCILLA
This is the secret sauce! I have learned so much valuable information from The Balanced Accountant program. Dawn's coaching helped me fully understand the model and use it to get a better understanding of why I was not getting important things accomplished and ultimately how to get more done. I have seen much better results in my performance and I highly recommend this program.