Our Proven Franchise System Will Save You Time & Money.
We've invested the time to learn what works and put those real world lessons in the comprehensive franchise system. CPA MOMS® is at the fore-front of the most innovative accounting practices & cloud-based technology. The proven franchise system was built by, Mayumi Young, a seasoned CPA with an unusual combination of 20 years as a visionary CEO/Founder of 3 businesses. You will learn the "business of accounting" so you can add more value to your clients and spend more time with your family.
You Don't Have to Reinvent the Wheel.
Would you like to learn more about how the CPA MOMS® Franchise can help you launch or grow your firm?
Is CPA MOMS® Right For You?
You are likely in one of three stages in growing your CPA Firm. You're just getting started as an Outsourced Accountant, building a Solo-Practice, or growing a team with your small Firm. No matter how far down the path you are, or how far you want to grow, CPA MOMS® has resources to support you along the way. Whether you choose the accelerated "done-with-you" pathway of our franchise system, or the "do-it-yourself" method, we are here to support professional accountants at all stages.
4 Franchise Discovery Steps
Discovery how the CPA MOMS Franchise opportunity can grow your business and get your family time back!
STEP 1: WEBINAR
Fill out the form above to get INSTANT ACCESS to the CPA MOMS Franchise Opportunity Webinar! Find out how Franchising can provide more certainty in your firm during these uncertain times.
STEP 2: EVALUATION
Complete a franchise evaluation form by clicking the Evaluation title above. . After submitting the form, you will have the ability to book and connect with Founder & CEO, Mayumi Young for a 1on1 franchise evaluation call.
STEP 3: DISCOVERY KIT
Receive your Franchise Discovery Kit that includes your individual access to our Franchise Disclosure Document (FDD), and the first step of the 2 step screening process.
STEP 4: FDD REVIEW
Connect with Founder & CEO, Mayumi Young for Q&A, an FDD review and complete the second step of the 2 step screening process.
Additional Franchise Resources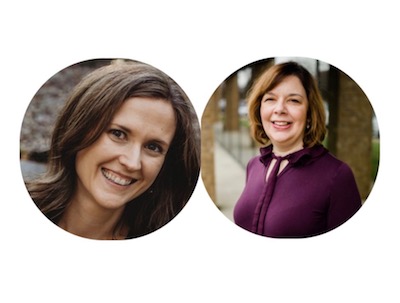 Hear From the CPA MOMS® Founding Franchisees
Our Franchisees have a lot in common but the one thing that stands out the most about why they chose the CPA MOMS® Franchise is they want to be part of a community. Feeling isolated and undertrained is never a way to start a new journey building your practice. That's why being part of the CPA MOMS® Franchise stands out to CPA's like yourself. Want to hear more about their experience and why CPA MOMS® is right for you?
Watch the video below to hear why our Founding Franchisees chose CPA MOMS® Franchise over the leading in the industry.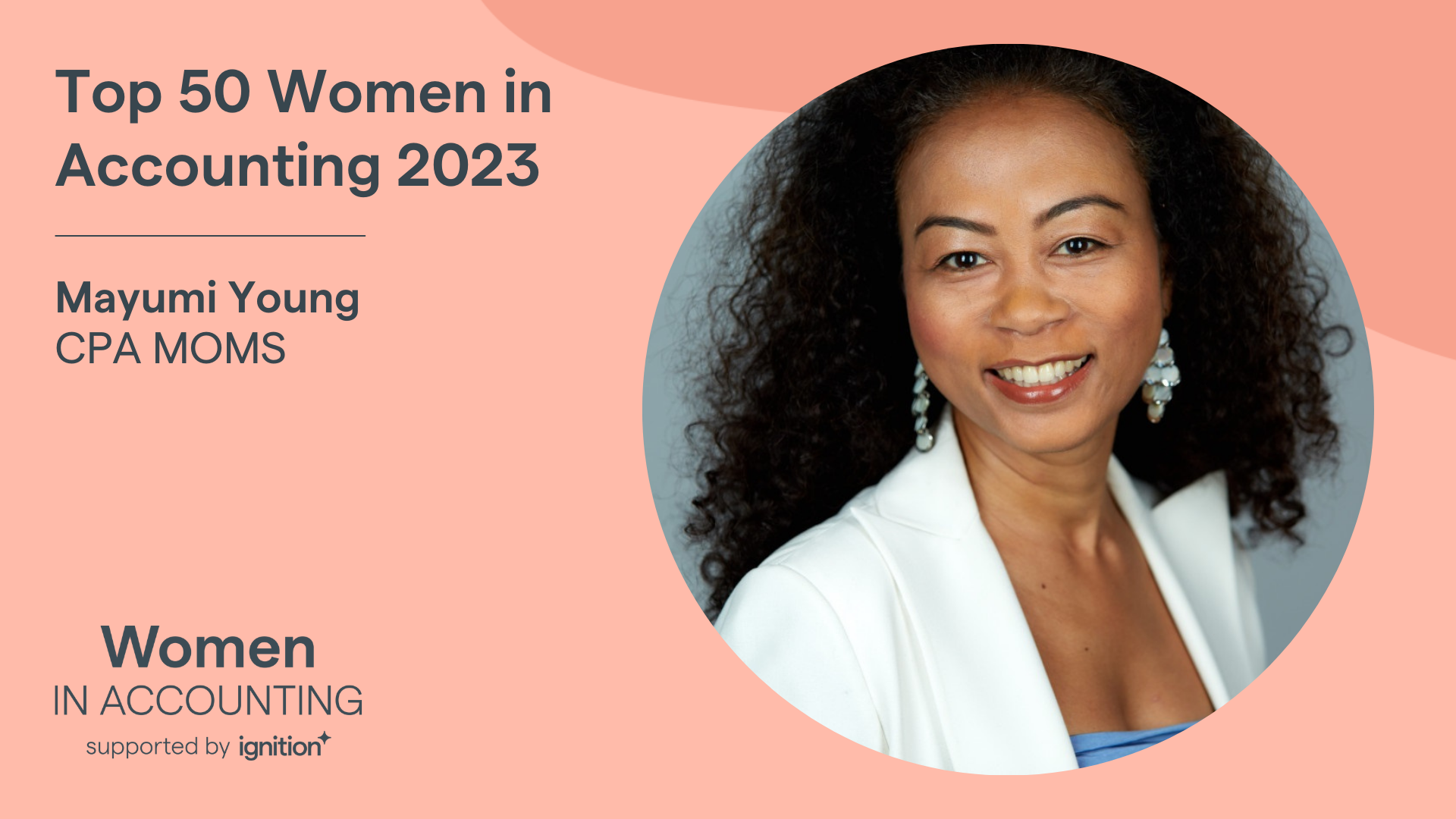 Learn More From Our Frequently Asked Questions
What is included in the franchise?
The franchise webinar will go into detail about exactly what is included and the pricing. Included in most franchises is a proven system and model to follow, training, community, use of the brand and support. We offer much more than the typical franchise. For example:
Each franchise chooses how much support it will offer its franchisees. We are an extremely comprehensive franchise model offering a year of training where most franchises offer 1 day to 1 week of training.
We offer a turnkey franchise, which includes lead generation for our franchisees, where most franchisors do not offer leads.
We have custom built technology (created by accountants for accountants). Most franchises do not offer technology.
We have real world applied learning and ongoing "on-the-job" training, where most franchisors provide only a help desk after the initial training.
We have a recognizable brand and leverage that brand to create national partnerships.
And more…
What is a franchise?
A franchise is a business model that enables us to build CPA practices that allow the CPA to retain ownership of the practice. Franchising is regulated by the Federal Trade Commission (FTC) and has uniform standards for the franchise industry similar to the standards established for the accounting industry by the State Boards of Accountancy and FASB. There is a 3 legged stool test to determine if a business must register itself as a franchise. The FTC considers anyone who offers, sells or distributes goods, commodities or services to be involved in the sale of a franchise if they: 1. have a trademark, name or other commercial symbol the recipient will use; 2. provide significant assistance to the recipient in their method of operation; and 3. charge a fee for their services. The most common structures for accounting firms is the standard professional corporation (PC) where a firm hires their professionals as employees and do not share ownership with their employees. Though we have been organized this way in the past, this model didn't align with out commitment to support mompreneurs. The next most common is the Partnership model (best represented by the Big 4 accounting firms). Though we considered becoming a partnership, we determined that it wasn't aligned with our overall vision for the future. The International Franchise Association (IFA) definition is: franchise (or franchising) is a method of distributing products or services involving a franchisor, who establishes the brand's trademark or trade name and a business system, and a franchisee, who pays a royalty and often an initial fee for the right to do business under the franchisor's name and system.
Are there financing options?
Yes. We have several 3rd party financing options for those of you who need support with the initial franchise fee. Please ask our Franchise Specialist for our referral list.
What if my license is inactive, expired, retired or in process?
At this time, we are only accepting applications from active licensed CPAs. For anyone serious, there are ways to qualify. You are welcome to first learn more about the franchise opportunity to determine if it makes sense to take the steps necessary to complete the CPE required to reactivate or reinstate your expired license, partner with a licensed CPA if you are unlicensed, or complete your licensing requirements. For those who have never been licensed and need to complete experience hours under a licensed CPA, owning a franchise would not meet those experience qualifications. Instead, we recommend that you find virtual work through the Placement group first to find a position working for a franchisee or another firm until you have your hours completed.
Can men become a CPA MOMS franchise owner?
Yes, if the firm represents at least 50% of the brand by partnering with or hiring a CPA that is a mom, AND honors the brand values and family centered culture.
Can I still maintain my job while running a franchise?
Yes. That being said, it may not be the best plan for everyone. We understand that every individual situation is unique. There are some instances where we might encourage you maintain your current employment during the initial stages of launching your franchise. In other cases, this may not be the best approach. Book a conversation with a Franchise Specialist who can work with you to determine the best plan forward.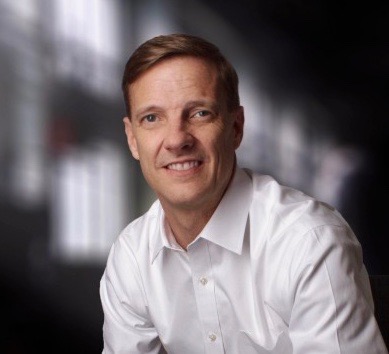 Hear From Franchise Expert Rick Grossmann
Rick Grossmann is the CEO of the Franchise HUB and the lead developer of the CPA MOMS Franchise. He is the author of Franchise Bible (Entrepreneur Press®) and serves as a franchise consultant, speaker and trainer for numerous franchise brands worldwide. A successful franchisor himself, Rick developed a high tech/high touch franchise marketing and sales system selling hundreds of franchises in North America capturing ranking in Entrepreneur magazine's Top 500 franchises in less than three years.
Watch the video below to learn why Rick believes the CPA MOMS Franchise is unlike any other.